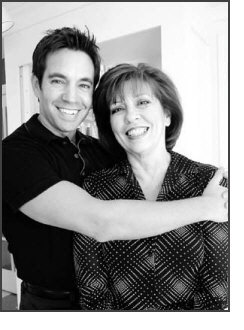 Laurel & Grove is a beautifully appointed boutique in six annexed rooms off the James Thomas Salon in downtown Peterborough, NH. Created in 2009 by James Thomas O'Connor, Laurel & Grove features an eclectic mix of interior accents and newly designed furniture with a weathered, European flair. Many of the pieces are made of restored wood and resins, then paired with unique textiles from historic patterns. The boutique is also filled with small antiques, individual pieces of art and seasonal greenery.
Combining Gifts and Home Furnishings
Laurel & Grove was created when James recognized a need in the community for gifts and home furnishings with a unique sensibility.
He set out to source a collection that would appeal to people in the region, and his artistic eye found decorator items that were fresh and different, yet in keeping with the elements of fine craftsmanship. A family run business, James' mother, Janice Hurley, is a knowledgeable and helpful resource within the shop during the week.